Unless you're a big fan of cold weather (this guy), you're probably not enjoying this long lasting cold snap and snow accumulation. So what do you do to stay sane? How much Netflix can one watch before you've covered everything from A to Z?? Get layered up and join us in the gym! Not only will moving and grooving help you stay in better physical shape throughout winter, but it's a huge benefit to the mental game as well.
Check out this article from Amy Kievit, a family and youth counselor, on the benefits of exercise for your mental health.  https://journal.crossfit.com/article/cfj-a-membership-for-mental-health
So if the cold and short days have got you feeling down, give us a call. We'll get you into a group and get you sweating.
And once you're settled in and having a blast, go ahead and sign up for the CrossFit Open. It's a worldwide fitness competition where everybody does the same workout and gets ranked amongst their peers. Each week will bring a new challenge that is going to push you to a new limit you may have not known you were capable of. And the community…they're all there to keep you going! 5 weeks of celebrating our fitness, sharing stories of workouts past, and making the impossible – possible. First big night is Friday, Feb. 22nd!
The CrossFit Open is a competition were the top males and females in the world will earn spots to the CrossFit Games later in the year. They are the best of the best and I can tell you right now, we are nowhere near that level. We're just in it to have fun and see where we stack up against our previous selves and friends. And having fun while competing with friends is exactly what a group of members are doing on Saturday, February 23rd in Dickinson at the Amicus Ambush – a one day, Male/Female paired competition. We've got 3 groups from CrossFit Minot heading down to represent and if you'd like to tag along, we got the space!
Finally, the best part about physical fitness is using it to enrich our lives. Kinda like when you're asked to open the pickle jar because the lid is on too tight – that's good. Or when you are able to play with your grand kids all day: running, wrestling, throwing them in the air (and catching them, that's important too!) – that's great. How about getting together and raising funds for the Souris Valley Animal Shelter – oh yeah!  CrossFit Minot's hosting a fundraiser for the SVAS on Saturday, March 30 from 9a-12p. It's going to be teams of 4, each person rowing for 30 minutes and when all's said and done, we'll crown the kings and queens of the rower and reward the top team to some sweet treats! Here's a link to the event https://www.facebook.com/events/2231224623601743/?active_tab=about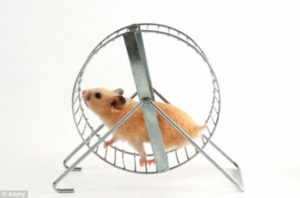 You can get your spot reserved by stopping into CrossFit Minot or calling Jerad at 701-240-1082.